Patient Financing

Via our partnership with CapexMD, Lifestart Fertility Center is pleased to offer our patients the most comprehensive financing options available, with customized loan programs to meet your individual needs and to help ease the financial stress of treatment.
CapexMD specializes in providing patient financing services for all fertility treatment options including medications. With their easy loan process and competitive rates, CapexMD ensures the financial aspects of treatment are not an obstacle to achieving your dream of a family. CapexMD offers a wide variety of loan options, allowing you to attain the necessary financing required to make your treatment affordable. Each loan program is designed to fit your individual circumstances and once approved, their Fertility Loan Specialists will work closely with us to ensure your funds are secured prior to the commencement of your treatment.
Apply online and receive your pre-approval within 24 hours! Click here or call 888.497.8414 to learn more about fertility financing.
---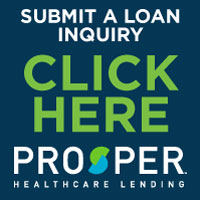 Lifestart Fertility has also partnered with Prosper Healthcare Lending for patient financial assistance.
Prosper Healthcare Lending is the premier financing company in the healthcare industry. With over $3 Billion borrowed and over 250,000 people empowered, this is a name and a program you can trust.
Here are some of the benefits you'll receive with a loan from Prosper Healthcare Lending:
Immediate decisions without affecting your credit!
Longer terms for lower monthly payments
No collateral required
No prepayment penalties
Fast & easy loan inquiry process
100% Confidential