Know Your Insurance Benefits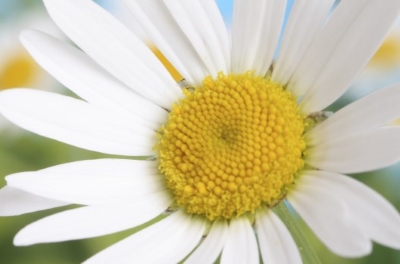 Health insurance in itself is very complicated and coverage for infertility treatment is even more complex. Coverage for infertility treatment varies from plan to plan and from insurance company to insurance company. It is very important for you to research what your insurance plan covers in terms of evaluation and treatment of infertility, either online or by calling the insurer or benefits representative, or both, optimally before your first visit.
Working with insurance companies can be stressful and is not something that you want to deal with while going through treatment. To protect yourself from incurring fees that may not be covered by your insurance plan, you should obtain written verification of your benefits.
Insurance companies have specific guidelines to help you determine the extent of your fertility benefits. They are obligated to provide you with this information. Typically, the information is delivered only in response to specific questions asked by the insured (you) and some important information may be omitted unintentionally.
To verify your insurance benefits, please refer to the customer service phone number printed on your insurance card. When verifying your benefits, you should:
Obtain the name of the customer service representative giving you information.
Document the date and time of your phone call.
Request written confirmation of your specific benefits.
Please obtain and review your insurance benefits booklet. If you are part of a group plan through your employer, please check with your employer. Read and copy the section that pertains to infertility benefits. Please understand that if treatment is not covered by your insurance plan, payment is due at the time of service.
Fertility Insurance Questions
If infertility is included in your policy coverage, the following questions should be asked:
Is my policy for diagnostic service only?
Is Diagnostic Code 628.9 covered?
Do I have coverage for the treatment of underlying conditions that may be the cause of my infertility?
Would CPT codes 58322 & 58323, for IUI, with diagnosis code V26.1 be covered?
Would Advanced Reproductive Technology – using CPT codes 58970, 58974, 58976 for aspiration/retrieval and transfer, 89250 through 89280 for embryology labs, and the diagnosis code 628.9 be covered?
Is there a pre-existing clause on my policy in reference to infertility treatment or surgery procedures?
Do I have any drug coverage for infertility treatment? If yes, where? (mail order or local pharmacy) What drugs? (i.e. Bravelle, Follistim, Gonal F, Lupron, Menopur). If you have a separate carrier for your medications, please provide your prescription benefit card to our staff so that we can assist you in maximizing your medication coverage benefits.
Do I need a referral and/or prior authorization for any office visits or procedures? (If yes, please obtain a referral before your visit with us. If you do not, your visit/services may not be covered)
Have I met my deductible?
What is my co-pay or co-insurance that will be due?
LifeStart Fertility Center is considered a "specialist". If you have a specialist co-pay/co-insurance or if the deductible has not been met on your policy, you will need to be prepared to pay this amount for covered expenses.
It is our greatest desire to help you overcome your infertility with the least amount of stress possible. Nevertheless, we can not code evaluation or treatment of infertility under alternative diagnostic codes as that would be insurance fraud. Please do not place our office staff in the unfair position of having to decline a request to provide false information to your insurance company.
Please note that if you are being seen by Dr. Singh for non-infertility medical issues (endometriosis, recurrent pregnancy loss or other reproductive endocrine health concerns) your diagnostic code will indicate this information.
If your insurance company does not provide fertility benefits, options do exist for financing your fertility evaluation and treatment. Please refer to the "Patient Financing" section on our website for more information on these programs.